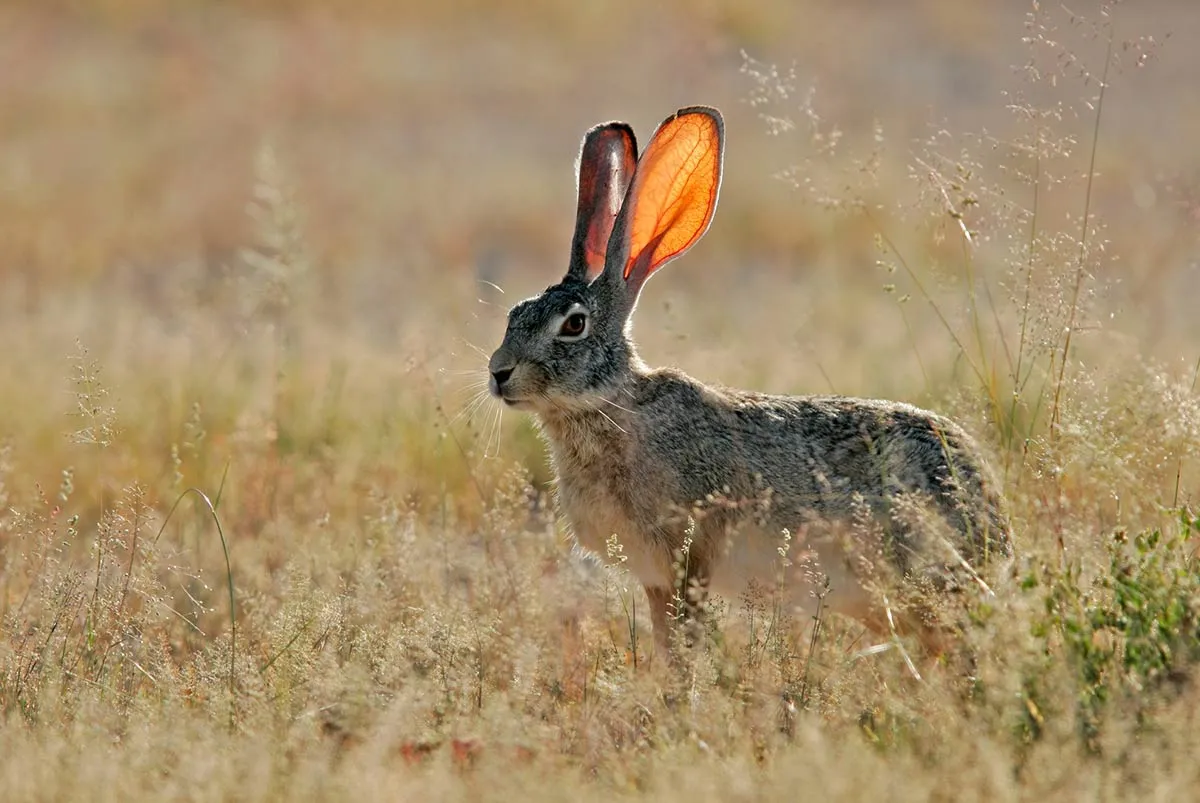 Caravan & Camping in Cornwall, Rock
A WARM WELCOME
Dinham Farm is situated in a quiet and secluded spot on the south-facing bank of the River Camel, with views out over the estuary. Lying between the market town of Wadebridge and the famously picturesque villages of Rock and Polzeath, Dinham Farm is an ideal location for your holiday in North Cornwall.
We hope that you will find our well-kept and tranquil site the perfect place to stay and we look forward to seeing you soon!
Please note that our swimming pool will be permanently closed.
IMPORTANT NOTICE
WE DO NOT HAVE A RECEPTION – On arrival please call 07933 843782 between 0900-1800.
If unavailable, please call 07808275162.

Great family caravan park We absolutely love Dinham Farm. This is our third visit with our family. We camp in our tents and love Field 3 for convenience of loo block and plenty of space for kids to play ball games. The facilities are excellent and always spotlessly clean. The site has a very laid back feel to it but is managed excellently. Camp fires are encouraged which is a bonus. Toasting marshmallows at the end of the day round the fire is the best. There is an out in the country feel to the site but a 15 minute drive away is Polzeath, a fabulous surfing beach. I can not recommend this site highly enough. It is superb.

Second week of our Cornwall camping holiday We were recommended to this campsite whilst camping at Sennen for our first week. It is a very spacious site with very modern facilities. The Shower block and toilet block in out field are new this year and are well designed and modern. There is a pool for the kids , washing machines and driers and a large freezer for your ice-packs. All in all I would highly recommend
Outstanding Camp Site We've now been coming to Dinham farm, on and off for 14 years. From the initial welcoming communications with Sally to the nothings an issue placing by Steve, you really cant get better than coming here. The long journey from our home in Yorkshire is always worth it due to the beautifully kept site with its immaculately clean facilities. If like us, you want your own space away from the hustle and bustle that you find with other camp sites in Cornwall, then Dinham Farm is the perfect place due to the vast space and ability to pitch up where you want and to which ever way suits. We dont know any other camp site that welcomes Camp fires which is truly a great experience. I would however recommend bringing a small Fire pit so to better control your fire and maintain this lovely site. For me the only down side is every year we tend to extend the holiday past our going home date because we love it so much, which gives us no time before returning to work. Now that are Children are growing up, it's great coming back here with them and listening to them talking about the great memories they have as small Children in this great location. Thankyou Sally and Stephen.
What a gem! We stayed at Dinham Farm last weekend. We only travelled 40 mins from home and regularly camp in Cornwall. I would say Dinham was one of the nicest sites I've ever stayed at. The showers and toilets were so so clean. We had loads of space and the owner even came around with logs for a fire. No rules and clipboards like we have experienced at other sites. Would highly recommend altho would rather it stayed a hidden gem! We will be back!
Beautiful, quiet place to enjoy Cornwall Based on previous reviews touting it as lovely and quiet, we booked our first-ever camping trip to Cornwall, to stay here. Now, we are generally fair-weather campers, maxing out at 2-3 nights (often leaving after 1). And weather really was on our side (we had a stunning stretch of sunshine and warmth) - but the site itself also really aided in us staying for nearly two full weeks (something we've never done anywhere). First, the couple who run this site are just lovely. They are always about, busily making sure everything is 100% spotless, and that campers are 100% happy. The facilities really were stunning tidy. Despite the site being quite busy at times, we never ran low on toilet paper, there are sinks with soap in every toilet cubicle, we never had to wait for a shower or toilet - not once - and the showers were kept immaculate (with cubby to put your stuff in, and hook for hanging). And as people before have mentioned, there is the amazing feeling of being pampered which comes with every cubicle not only having a small heater blowing in warm air at night, but also, having classical music very quietly piped in! It felt a bit like staying in a 5-star hotel, although we were definitely out in the beautiful outdoors! The site is also set up very well. There are seven fields, if I remember right - four for caravans (many people keep caravans there year-round, and visit each weekend), and three for tents. Depending on where you are, it could be a bit of a walk to a toilet, but there are little low solar-powered lights in place to help guide you, and lovely paths to follow on gravel (so you don't end up tracking grass everywhere, like at some sites). The centre of each field (the huge HUGE centre, in the camping fields) are kept clear, while tents go around on the outside. This means that all sorts of fun can be had by children, without fear of cars coming along, or disturbing others in tents. We were there off-peak, but we do hear it gets very busy during holidays. We prefer quieter times, which is why we went when we did, and it was lovely and peaceful. On a clear night, the stars are AMAZING! Even without my glasses, I could see the Milky Way, about a million individual stars, and even some shooting stars! All in about the span of two minutes! Most nights, free firewood is brought around, along with kindling, paper, etc. So we were able to have campfires as we wished. Dogs are welcome, but kept tethered (other than the owners' dog, Lilly, who you occasionally see lolling in the grass). The regulars (from the caravans) were also very nice. We were greeted by a few when we first got there, and got to know more as time went on. My daughter found a lovely set of friends, and rode her bicycle around every chance she got. Because there are such huge fields, they were able to stay well out of everyone's way, just enjoying the countryside as they rode. The location of Dinham Farm is also excellent. It's very close to some of our favourite beaches in Cornwall (great for children), and Wadebridge is just around the corner, with loads of shops, and two good places from which to rent bicycles for riding the gorgeous Camel Trail (down along the river to Padstow, with breathtaking views, or up through a cool shaded forest, toward Bodmin). There are National Trust sites dotted about, Bodmin Moor to explore, and of course, Padstow and Rock (though those get WAY too busy for our liking). Within an hour or so, you can also reach a lot of the rest of Cornwall - including the Lost Gardens of Helligan, The Eden Project, many more National Trust sites, Newquay and other larger beach-areas, the south coast, the Lizard, and I think St. Ives is even within an hour. Or, head the other way into Devon for areas of outstanding beauty, Tintagel, etc. Within Wadebridge are a few cafes that we absolutely love to go to. Including a new vegan cafe (Bear's Pantry) which is so tasty that it's frequented by many people who eat meat (even local farmers), as their food is absolutely delicious. They have smoothies, milkshakes, sausage rolls, burgers, "fish" sandwiches, etc. Delicious. Wood'n'Green is another lovely stop - a bit pricier, but we LOVE their breakfasts and cakes, and they have a funky-fun vibe, and a perfect location for visiting just before or after a bike ride on the trail. I'm sure I'm missing loads which I should say about this site. Did I mention the little swimming pool - perfect for a hot day? Or the table tennis down by the gorgeous solar farm? Or the walk up to the old windmill? I'm sure I didn't. But it's worth a visit, just to explore it all for yourself. 🙂
Second visit to Dinham farm! We stayed here back in 2016 and loved it that much, We returned when we were back in the area. The facilities are always clean, well thought out. I love the classical fm which is fed through to the toilets... the site is large with a number of fields. Surrounded by hills its a beautiful setting. The owners are always friendly, highly recommend. Hopefully we'll be returning later in the year.

Excellent This campsite really is a little gem. Quiet , peaceful and very dog friendly. Lovely little pool. Clean site with water and electric points all round site. The owners work tirelessly. Clean toilets and showers with a new toilet and shower block recently installed for the lower Fields so no treck up from the back Fields.
Great Camping and Caravan Site near to Rock and Padstow This is a lovely site with plenty of room for everyone. There are lots of caravans that appear to be there annually when you arrive and this area is very busy. The camping fields however have plenty of space. My only issue is that the camping fields are the people mainly using the showers and toilet blocks and yet we have the furthest to walk (back to the caravan fields). The new blocks have been nicely done with pretty pastel blue cladding and were still not quite finished when we arrived. The toilets pipe out classical music which is lovely and should be rolled out to all toilets everywhere! The toilets could have done with mirrors in each cubicle, but maybe these are being added later. There was one large mirror by the temperamental hand dryer which doesn't work half of the time. The field we were in had electric hook up the other side of the hedge so you had to be a very good thrower to get the hook up over the trees/hedge and it took us several attempts to achieve this, getting the hook up stuck in trees several times. I think it would be helpful to have some sort of system to assist with getting the hook up through the hedge as we were a bit worried about knocking someone out!. This was a minor point. Once we were hooked up we had no problems at all with the supply. The field we looked out on was massive and could be a little bit windy (so recommend that you bring large wind breaks), but it was a lovely outlook. Everyone left on the Tuesday after the bank holiday so we had the field to ourselves! This field got the sunshine in the evening. The field with the electric hook up posts that we backed onto got the sunshine in the morning. I have two minor gripes with this field. Firstly it was a very long walk to the showers (200 metres from where we were located in the middle of the side of the field) and then again to the toilet block (another 30 metres). It would be helpful to have a toilet in the camping field, even if it is just a compost toilet. There was no water supply in the field (that we could see) and we weren't really sure where the nearest water supply was and kept forgetting to ask. We weren't given any information about anything other that the pitch selection upon arrival. I think it would be helpful to give people a basic leaflet showing the location of the freezer, washing machine, shower blocks etc upon arrival or tell them this information. We went to try out the pool one day. It was freezing. The "heated" element will only be helpful on very hot days and even then I would expect it to be totally freezing. It is a nice area however but not much room around it to sit. It would also be helpful to have a list of local restaurants, takeaway places and other useful information. These might have been available in reception but we didn't ever have the need to go in there, so maybe we just missed it. The location is fantastic just a short 5 minute drive from Rock which has a brilliant fish and chip shop (get there before it opens at 5pm or you will be queuing!) and some lovely restaurants, deli, spa and nice shops. There is also a great fish shop to get crab, lobster, scallops etc. We got a cooked lobster and did this on the bbq one night. Took a couple of minutes to heat through and was lovely. The owner is lovely and very friendly. He is just a really good people person and loves having a chat. He brings around wood and kindling for a fire several times a week which is a very nice touch. Overall it is a lovely site and am I just being a bit picky. We would definitely go back and would recommend it. I liked the space, the views, the ability to have fires, the laid back atmosphere, the location and the shower blocks and facilities.